New Frontier Capital Management (Hong Kong) Co., Limited and Cybernaut Group, one of China's leading venture capital, hereby announce that the two companies jointly established Cybernaut New Frontier Venture Fund, mainly investing in the tech sectors of the Greater China region.
The investment theme is in the tech sector such as AI, IoT, FinTech, Smart City, HealthTech and ICT.
Also, The Fund will also target global tech ventures with these technologies which seek to newly enter into or expand its existing business in China.
Additionally, by actively engaging in both in-out and out-in cross-border M&A deals, one of the key strategies of the Fund is to support the growth of corporate value of investee companies by promoting business alliances and M&A with Japanese and global companies in order to maximize fund performance.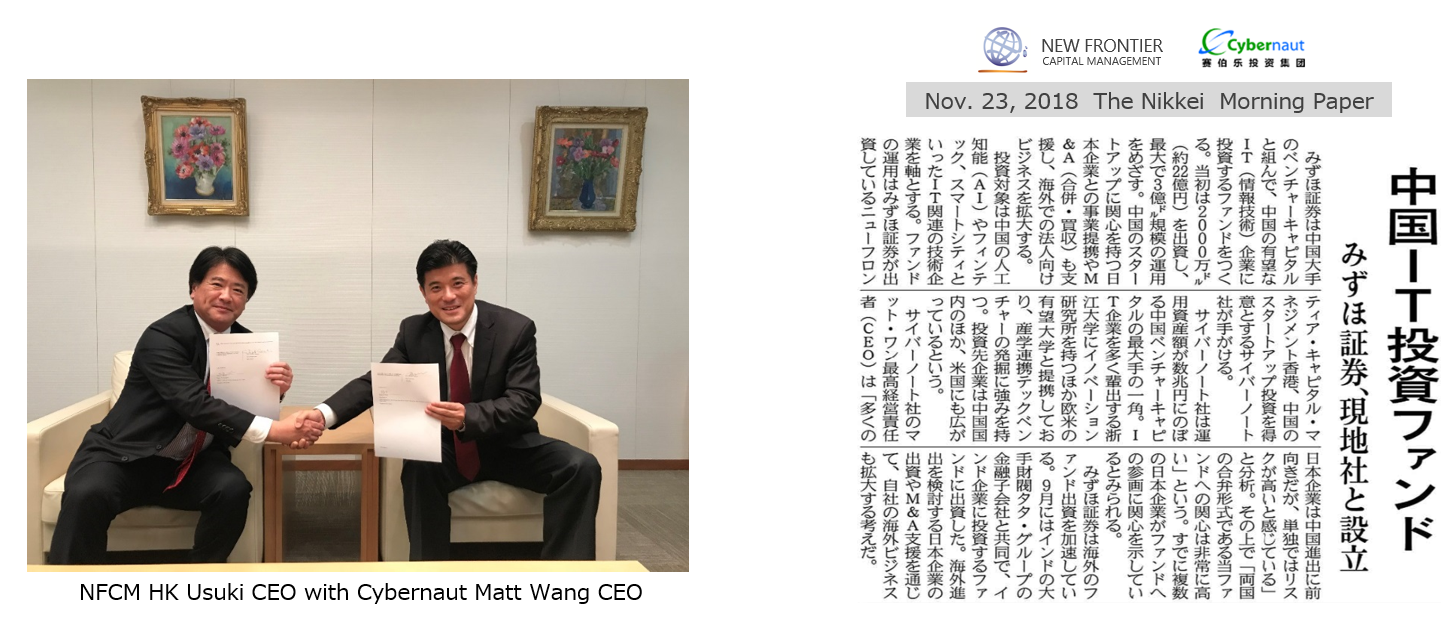 [:]