New Frontier Capital Management Hong Kong has signed a collaborative MOU with the Indian Institute of Technology, Hyderabad (IIT- Hyderabad). The IITs are the top science and technology universities in India and, amongst the IITs, IIT-Hyderabad is recognized as having a strong focus on innovation.

IIT-Hyderabad has its strengths especially in the fields of Deep Tech, 5G and IoT and operates incubators such as the tech incubator "i-TIC Foundation" and an incubator funded by the Ministry of Electronics and Information Technology. Through these initiatives, IIT-Hyderabad is committed to generating innovation for venture companies.

IIT-Hyderabad also has strong programs in entrepreneurship and innovation as part of its undergraduate education and, as a result, there are a growing number of students who start their own business or work for startups upon graduation.


In recent years, there are more and more innovation sprouting from the country of India. Indian ventures such as OYO, the real estate startup which entered the Japanese market, and Payt, the technology provider for the PayPay mobile payment app, have both grown into Unicorns.


The MOU with IIT-Hyderabad includes an agreement for discussion to set up an office for New Frontier Capital Management Hong Kong within university premises in order to further promote the sharing of information between India and Japan, and also to establish a jointly operated innovation center in Tokyo, Japan and in Telangana, India . Through the MOU with IIT-Hyderabad, we will continue to strive to build a global ecosystem that is connected to Japanese and global research institutions.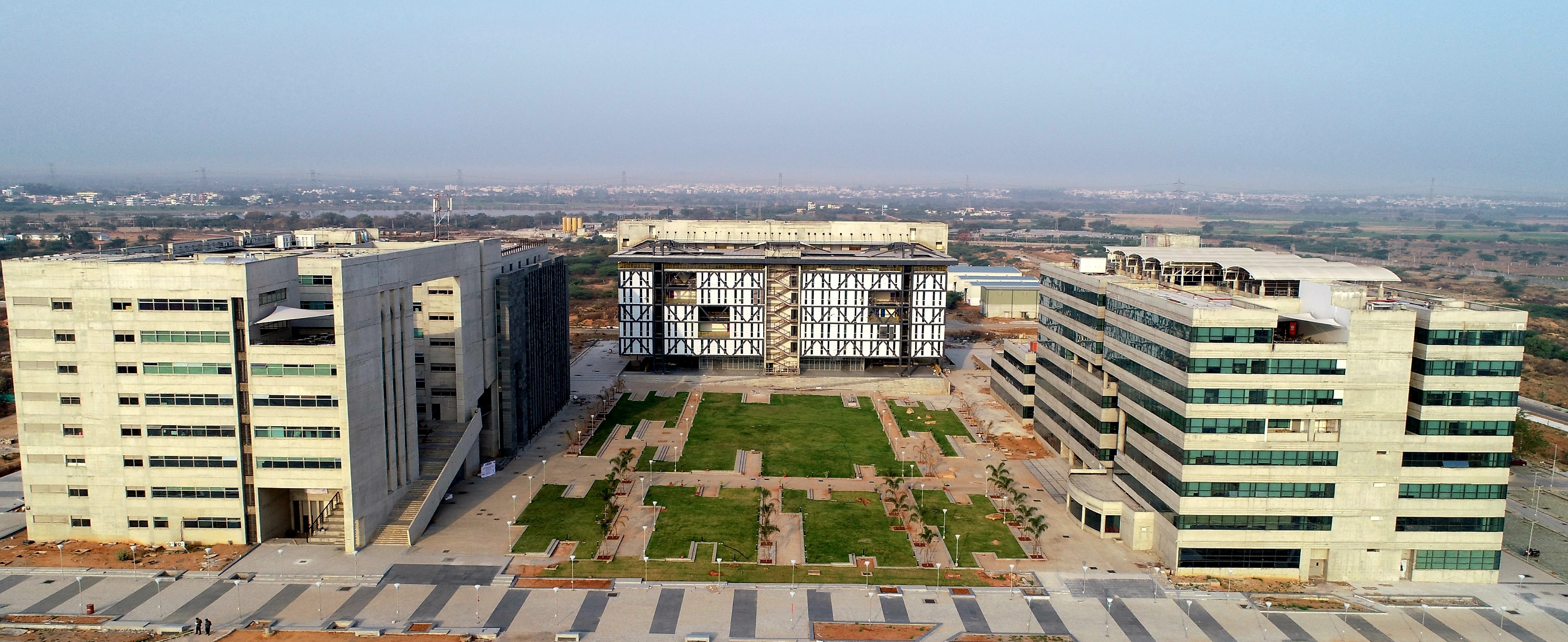 View of the academic buildings of IIT-Hyderabad